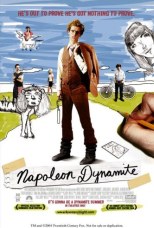 "Just tell them that their wildest dreams will come true if they vote for you."
Sure, it got a little old after a few months of teenagers quoting this movie non-stop -- but hey, some of the lines really are that quotable.
Quote your favorite line in the comments below. Lets see if we can't laugh our way to Wednesday.