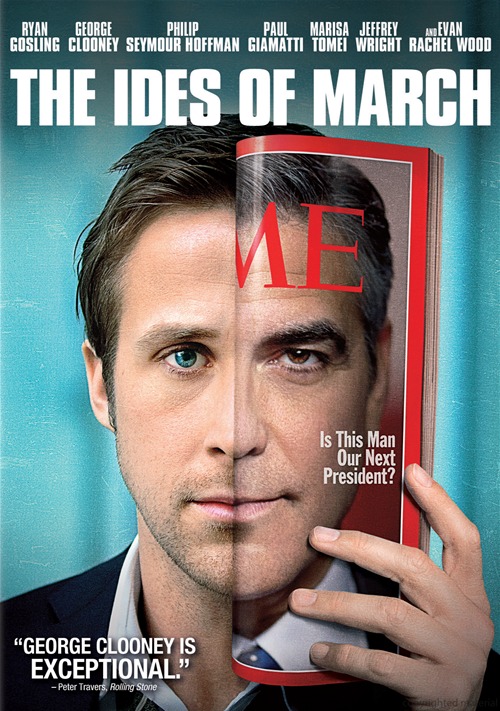 In
The Ides of March
, Ryan Gosling plays Stephen Meyers, a rising–star political media consultant heading into the most critical leg of his candidate's Presidential campaign, the Ohio democratic primary. Soon, however, his idealism is sacrificed when he finds himself embroiled in a scandal that threatens to topple his candidate (George Clooney) and many involved with the campaign.
ClearPlay In Action!
The Ides of March
received an R–rating for "pervasive language." ClearPlay edits more than a hundred instances of profanity, including nearly 70 F–words. Also cut is a scene of lovemaking with implied nudity. The subjects of abortion, adultery, and suicide are all alluded to, making even the ClearPlayed version most appropriate for older teens and above.
Should I beware The Ides of March?…
Solid writing and a superior cast (including Philip Seymour Hoffman, Paul Giamatti, Jennifer Ehle, Marisa Tomei and Evan Rachel Wood) make
The Ides of March
a better–than–average political yarn. The movie covers a lot of the same ground as
Primary Colors
and
The Candidate
— both funnier and both better movies — but manages to still say something unique about the political process. Though largely cynical and downbeat,
The Ides of March
makes for interesting viewing, especially in an election year.
Marty Nabhan—ClearPlay Spin Doctor
Rated R for pervasive language; 101 min; Directed By George Clooney