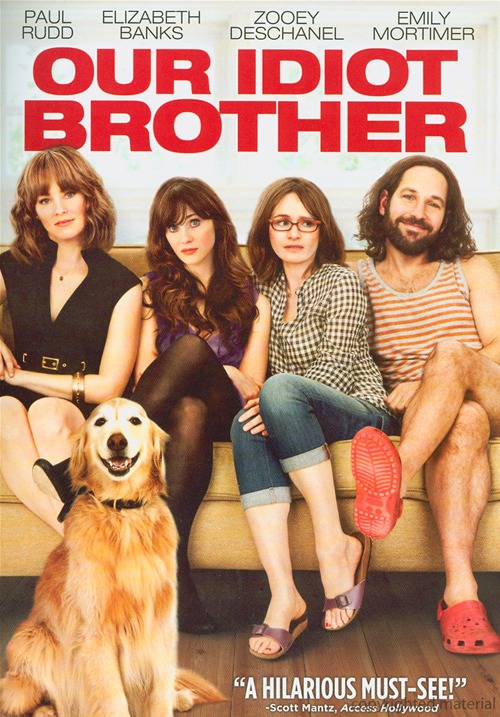 Paul Rudd steals the show in
Our Idiot Brother
as laid–back hippy Ned who's so guileless, he doesn't pick up on the deceit and cynicism that surround him. After doing time for inadvertently selling marijuana, he loses his former job, girlfriend and dog, but finds acceptance with his mom and three sisters. Unfortunately, as he gets involved in their lives, his innocence exposes flaws in their respective lives and relationships.
ClearPlay In Action!
The sweetness of
Our Idiot Brother
is betrayed by profanity, sexual situations and nudity. ClearPlay edits about 130 instances of language, nearly 50 of them f–words. ClearPlay also cuts several scenes of nudity, implied lovemaking, and lewd conversations. The story contains a same–sex relationship.
Should I bother with Brother?…
Our Idiot Brother
is not a laugh–a–minute comedy, but rather, a comedy of manners with Ned as a fish–out–of–water trying to do his own thing, kind of like a less funny but more sincere version of
Elf
. Rudd is great as Ned, and the sisters (Elizabeth Banks, Zooey Deschanel, Emily Mortimer) offer strong yet understated supporting performances, delivering a film that emphasizes sincerity and the acceptance of other people at face value.
Marty Nabhan—ClearPlay Organic Reviewer
Rated R for sexual content including nudity, and for language throughout.; 90 min; Directed By Jesse Peretz