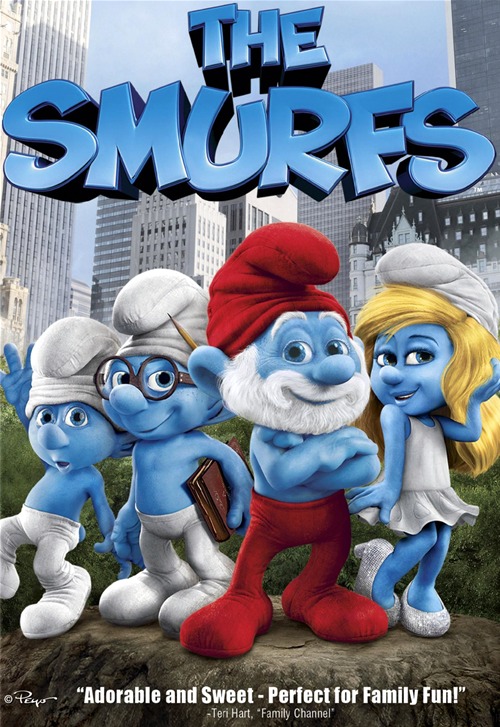 Hollywood brings the classic cartoon franchise to the big screen for a new adventure with Papa Smurf and the whole gang. Gargamel, the Smurf–hating wizard, is again out to capture the elusive Smurfs, this time following them through a portal to New York, bringing us silly antics, comic danger, and heartwarming lessons about what's really important.
ClearPlay In Action!
ClearPlay has precious little to do here, editing out a couple of gross and crude gags as well as a handful of minor language incidents. Appropriate for the whole family.
Is this a Smurfing Good Movie?…
The Smurfs
is in an awkward spot where it's a bit too childish for the adults that grew up with the cartoons, and too foreign to the little kids its aimed at who have no idea what Smurfs are. There is a good message about the importance of family, but the film survives mainly on pratfalls and being cute rather than substance. If you have a soft spot for the Smurfs and use smurf in your everyday speech, check it out. You get bonus points if you can pick out the
Lord of the Rings
spoof.
Brian Fuller—ClearPlay Reviewer Smurf
Rated PG for some mild rude humor and action; 103 min; Directed by Raja Gosnell