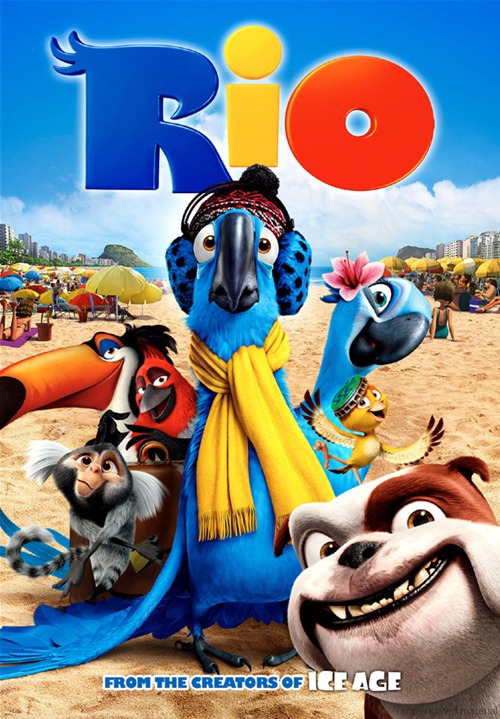 As a baby macaw, Blu (voiced by Jesse Eisenberg) is smuggled out of his native Brazil and winds up in Minnesota, domesticated and cared for by Linda (Leslie Mann). Blu is tracked down by a Brazilian ornithologist who convinces Linda that, in order to save Blu's species, she and Blu must travel to Rio where Blu can mate with the last surviving blue macaw (Anne Hathaway). Complications, color, and music ensue.
ClearPlay In Action!
What's there to complain about with the G-rated
Rio
? Actually, in the ClearPlayed version there are several cuts of a scatological nature: bodily functions, allusions to bodily functions, intimations of bodily functions. … A shot from the trailer is excised (a ball bouncing off a bikini-clad derriere), and a small handful of anatomical terms and harsh-sounding insults are also trimmed.
Is this movie the Rio deal?…
Rio
is a pretty simple "somebody's missing so let's find him" type story, but the movie has several things going for it. The script has some laugh–out–loud moments, it's full of color and spectacle, the music is catchy, and the vocal talents of Eisenberg, Hathaway, will.i.am, Jamie Foxx, George Lopez, and Tracy Morgan lead the way for a nice diversion.
Marty Nabhan—ClearPlay Carnivalist
Rated G; Rated PG for mild off color humor (original rating); 93 min; Directed By Carlos Saldanha