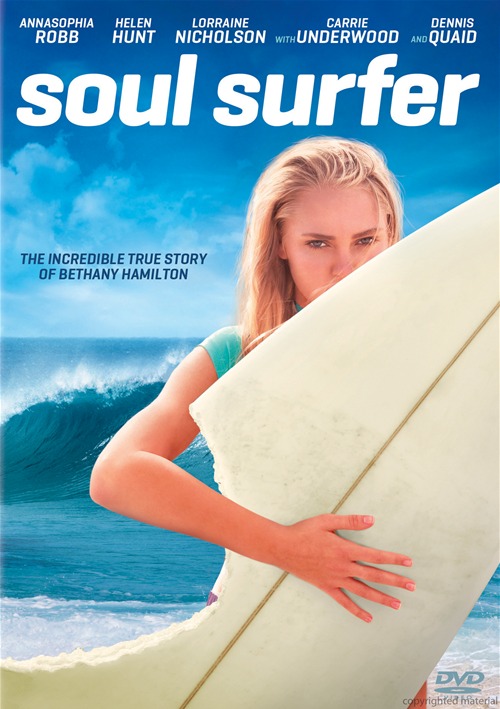 Soul Surfer
is the retelling of the true story of Bethany Hamilton, a young surfer who lost an arm to a shark attack just as she was at the cusp of beginning her career. A strong young woman, Bethany is determined to get back in the water despite her injury, but as difficulties mount, she finds that her career, her family, and her faith are tested to the breaking point.
ClearPlay In Action!
There are only a couple of vain references to trim, but viewers should be aware that most of this movie occurs on a beach. The main characters are often in swimwear. We are spared Speedos on the bare–chested men, but the women are almost exclusively bikini–clad the entire film.
Does this Surfer Have Soul?…
This is a feel–good movie with Christian–faith at its core. It's a story of survival and transformation during extreme adversity.
Soul Surfer
manages to avoid most of the cheesy pitfalls that often mar these kinds of movies and is inspirational and fun. That said, I wouldn't want my daughters wearing the types of swimwear shown in this movie, so some caution is advised.
Brian Fuller—ClearPlay 10 Hanger
Rated PG-13 for some violence including disturbing images, and for language ; 93 min; Directed By Sean McNamara