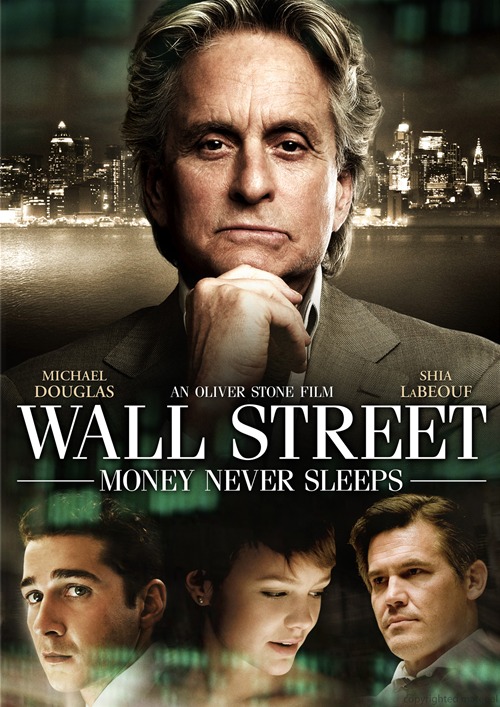 When we last saw Gordon Gekko (Michael Douglas) in 1987, he was being arrested for insider trading. Well, one charge led to another, and 14 years later, he finally became a free man. No longer a player, Gekko has parlayed his infamy into writing and speaking engagements, but what he really seems to want is to reopen a relationship with his estranged daughter Winnie (Carey Mulligan). All this is essentially a subplot to main character Jake Moore (Shia LaBeouf), Winnie's boyfriend and up-and-coming Wall Street trader specializing in green energy. Jake's drive and good intentions are about intersect with Gekko and other sleazy Wall Street types to get him more than he bargained for.
ClearPlay In Action!
ClearPlay mainly cleans up language with
Wall Street: Money Never Sleeps
, about 40 or 50 instances of language or rude references. There is a dramatic suicide that remains intact, though no aftermath of the event is shown. Is it okay for kids? Sure, if your kids have long-term investments, unmanageable debt and read the
Wall Street Journal
every day.
Is Wall Street: Money Never Sleeps a wake-up call for audiences?…
Much of the movie deals with America's debt crisis, investment "bubbles," and the recession. If these things fascinate you, you might get a kick out of this well made but dry sequel. If not, money may not sleep, but you will.
Marty Nabhan— Master of the Universe
Rated PG-13 for brief strong language and thematic elements.; 133 min; Directed By Oliver Stone