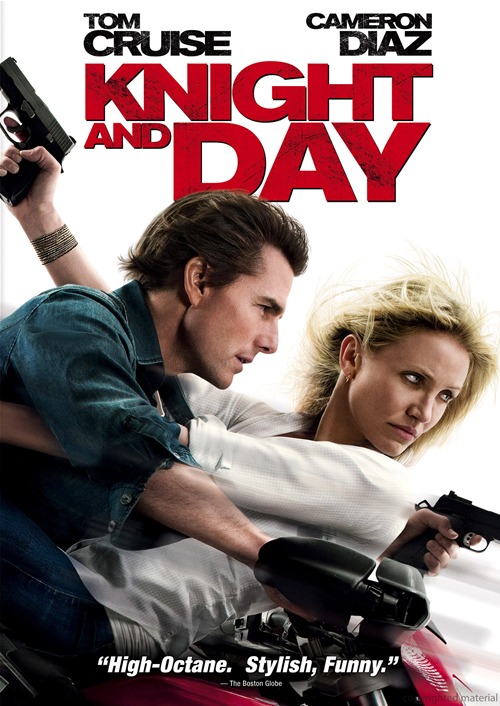 When June Havens (Cameron Diaz) boards a plane for Boston and her sister's wedding, little does she know her fellow passenger is Roy Miller (Tom Cruise), a super-spy being chased by seemingly everyone. Her unwitting teaming with him leads her to exotic locales and almost constant danger. The only question: Is he one of the good guys or one of the bad guys?
ClearPlay In Action!
ClearPlay does most of its work with the action violence in
Knight and Day
, as the body count is high and sometimes bloody. Some action scenes are abbreviated to remove the more graphic images (protruding knives, bullet wounds, etc.) but there's still a lot of intense car chases and firing guns that will make you think twice about including the younger family members. ClearPlay also edits approximately 25 instances of profanity, religious exclamations and brief lewd references.
What's the forecast for Knight and Day?…
Not to rain on the critics' parade, but those who didn't like it missed the point.
Knight and Day
is a breezy romp that's not meant to be taken seriously. The action scenes are comically unbelievable, and I mean that in the best of ways. The banter between Diaz and Cruise is sunny, and the plot is engaging. While by no means a classic,
Night and Day
is foolishly enjoyable.
Marty Nabhan— ClearPlay Undercover Operative
Rated PG-13 for sequences of action violence throughout, and brief strong language.;109 min;Directed By James Mangold