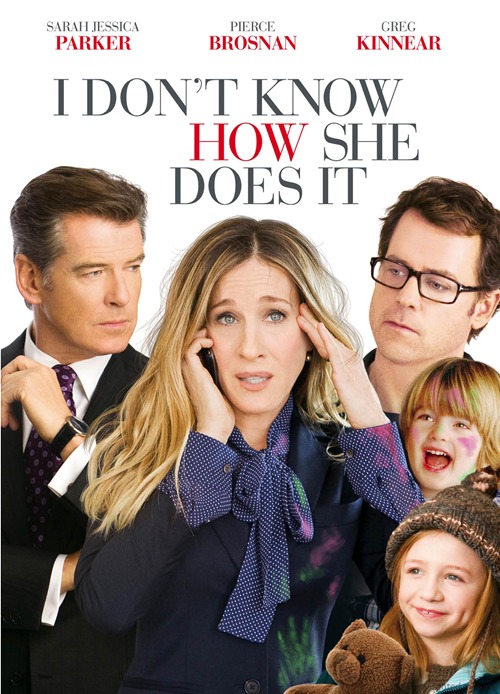 Kate Reddy is a talented and successful finance executive. She is also a devoted wife and the mother of two kids. The precious balance between the workplace and home gets thrown out of whack when she lands a big project with the handsome Jack Abelhammer and is required to travel and work more than ever. Kate frantically tries to save her marriage, manage her guilt, excel at her job, and do right by her family. How does she do it?
ClearPlay In Action!
ClearPlay filters out a handful of sexual references and situations, around twenty swear words, and ten religious exclamations. The movie filters well, and filtered would be appropriate for older teens, though I doubt they would be interested; this is a mom and dad movie about mom and dad issues.
Should I See How this Movie Does it?…
If you are a harried, work outside the home mom doing a guilt ridden juggling act, this may be your favorite movie ever. If you are a stay at home and raise kids mom, you might be offended that your only representation in the film is snobby and condescending.
I Don't Know How She Does It
does well at portraying the struggles and even injustices facing women in the workplace, though the movie plays the middle ground so the drama and the comedy aren't deep. You will likely enjoy the film in direct proportion to your ability to relate to the main character's life.
Brian Fuller—Work from Home Dad
Rated PG-13 for sexual references; 89 min; Directed by Douglas McGrath