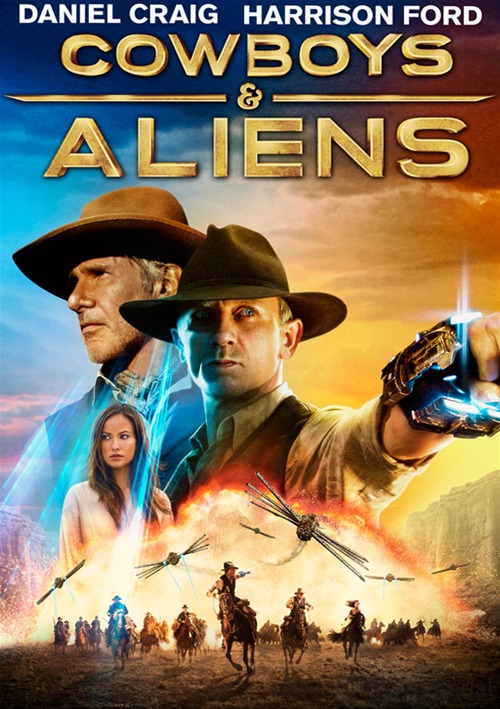 A cowboy wakes up in the middle of nowhere with a strange device on his arm and a severe case of amnesia. He goes in search of answers, finding a lonely western town beset by abductions and strange flying machines. As his memory returns, he realizes he's lost someone, too, and joins with the townsfolk to take back their loved ones from the strange creatures in the mountains.
ClearPlay In Action!
This PG–13 offering pushes the boundaries of violence for this rating. If you watch it with full filters for violence and disturbing images, things will get a bit jumpy and confusing, especially during the last 20 minutes of the movie. ClearPlay also handles a smattering of swear words and trims a brief scene where a woman's wet clothing is a bit see through. Not for the whole family.
Should I Cowboy Up and Get this Flick?…
This is a fun genre blender, marrying a western and an alien invasion film. If you don't like westerns or alien invasion movies, putting them together won't help. While parts of
Cowboys and Aliens
feel underdeveloped, it will entertain the sci–fi action crowd with intense fight scenes, alien creepiness, and some memorable scenes and characters. The sci–fi cerebral crowd will be left cold by the lack of science or societal relevance. Western lovers will just have to give it try.
Brian Fuller—ClearPlay Abductee
Rated PG-13 for intense sequences of western and sci-fi action and violence, some partial nudity and a brief crude reference; 118 min; Directed by Jon Favreau