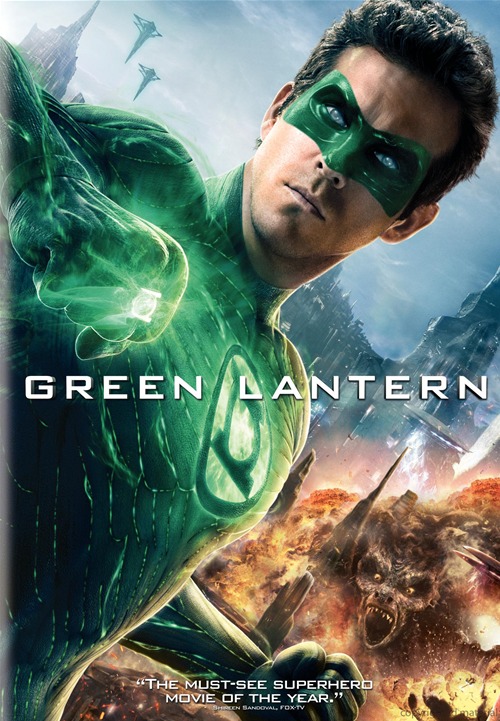 In the depths of space an ancient guardian race harnesses the power of Will to create an intergalactic police force known as the Green Lanterns to protect the galaxy. Just as a powerful threat arises, one of its best members dies, his ring of power transferring to test pilot Hal Jordan of earth. The reluctant new hero struggles with his fear and his new abilities as the danger grows and threatens to engulf the earth.
ClearPlay In Action!
ClearPlay cleans up around thirty instances of language, mostly of the mild variety, and trims a little bit of immodesty. Most of the violence consists of people being thrown around and through things, but a couple of tougher spots are clipped. The movie ClearPlays well and would be appropriate for younger teens and up.
Will the Green Lantern Light My Way?…
Ryan Reynolds plays Hal Jordan and is the lone bright spot in the movie, imbuing the Green Lantern with his trademark charm. Unfortunately, the Green Lantern is a weird superhero, and the pedestrian story, hokey moments, and general oddness of the concept take their toll on the viewer's interest. I would only recommend
The Green Lantern
to die–hard superhero fans or members of the Ryan Reynolds fan club. Everyone else, check out
Thor
, an offbeat superhero done well.
Brian Fuller— ClearPlay Green Lantern
Rated PG-13 for intense sequences of sci-fi violence and action; 114 min | 123 min (extended cut); Directed By Martin Campbell