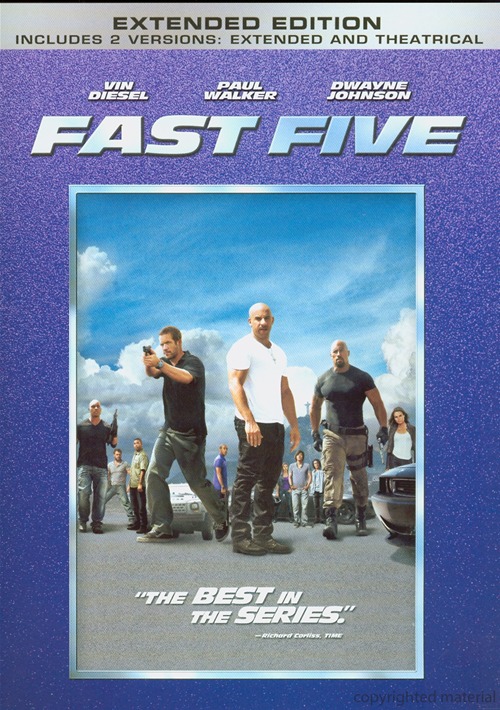 Dominic Toretto and his gang return for the fifth installment of the
Fast and Furious
series of vehicular–based action. This go around, the gang is wanted by the FBI and flees to Rio De Janeiro where they run afoul of a tough crime lord. In a daring plan, they seek to steal his ill gotten gains for themselves, all the while trying to avoid the clutches of relentless federal agent Luke Hobbs (played by an absurdly beefed up Dwayne Johnson).
ClearPlay In Action!
Constructed from elemental testosterone,
Fast Five
contains plenty of cussin' and shootin' and scantily clad women. With filters on full, there are some gaps that will leave you wondering, though the gist of things isn't too hard to get. More cars get killed than anything. Even with ClearPlay, this is still a movie for adults, especially considering that the heroes are considered criminals.
Should I Take a Drive to Grab Fast Five?…
Fast Five
is a full blooded action flick that should completely satisfy the guns and car chase crowd. The cinematography and outrageous stunts stand out. Common sense and acting don't. If you can get past some hammy performances and really suspend some disbelief (like when the movie reports that an utterly horrific bus crash caused no fatalities), this an above average action flick. And yes, this film puts the car in carnage. For fun, just try to count how many cars are destroyed in the last twenty minutes of the movie.
Brian Fuller— ClearPlay Street Racer
Rated PG-13 for intense sequences of violence and action, sexual content and language; 130 min; Directed By Justin Lin