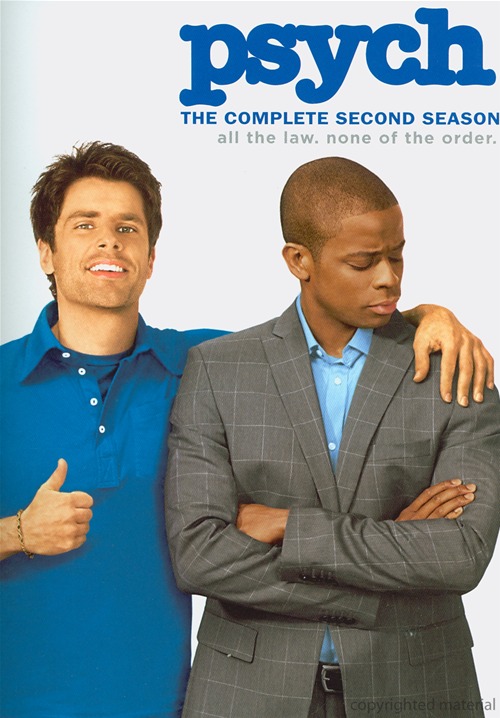 Psych
is like
The Mentalist
with ADHD. In it, Shawn Spencer (James Roday), son of retired policeman Henry (Corbin Bernson), solves murders for the Santa Barbara Police Department by pretending to be a psychic but using his uncanny observational skills instead. Together with reluctant friend Gus (Dule Hill), their Season 2 exploits include a mummy, a race track, a dinosaur, and a send-up of
American Idol
.
ClearPlay In Action!
Psych
is ostensibly a family comedy, but some of the violence and language might make you think otherwise. ClearPlayed, it's fun for the whole household: parents will get a kick out of the relationships and pop–culture references, while kids will revel in Shawn's daffy loose–cannon behavior. What's more fun than watching adults act like kids?
Do the spirits suggest Psych is a winner?…
Part of the charm of
Psych
is it never takes itself too seriously. In Season 2, the show really starts reaching its stride, balancing the psychic detective shtick with the zany crimes. The entire cast seems to be having a good time (as can be seen in the accompanying outtakes), but it's James Roday who carries the show on his shoulders. As a medium, he's extra large.
Marty Nabhan—ClearPlay Clairvoyant
Rated TV–PG;60 min (including commercials); Created By Steve Franks