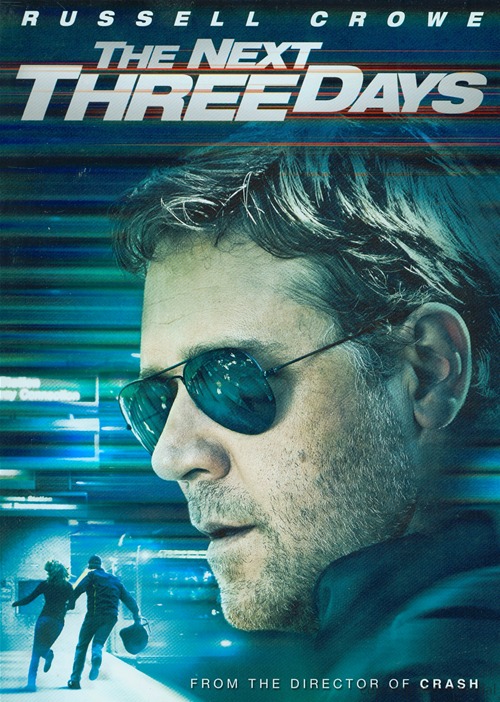 John Brennan's wife, Lara, is accused and convicted of murdering a coworker. He and their son are devastated, and John does everything in his power to prove her innocence to the judicial system. When every appeal is exhausted and denied, and despite the evidence against her, John is convinced of her innocence and decides to do whatever it takes to bust her out of jail.
ClearPlay In Action!
ClearPlay removes some language, including an F word and some S words. It also trims a sensual scene and the edge off some of the infrequent violence. The movie ClearPlays very well and would be appropriate for teens and up.
Will I Want to Watch this for The Next Three Days?…
For a movie I had heard virtually nothing about, I was pleasantly surprised by
The Next Three Days
. While a bit slow in parts and a little improbable in others, the story's main strength is that it never felt like it had a foregone conclusion. The director manages to maintain a fairly steady tension throughout, especially at the end, and invites the question of how far would you go and what would you be willing to become to rescue a loved one?
Brian Fuller—ClearPlay Jailbreaker
Rated PG-13 for violence, drug material, language, some sexuality and thematic elements.; 122 min; Directed By Paul Haggis