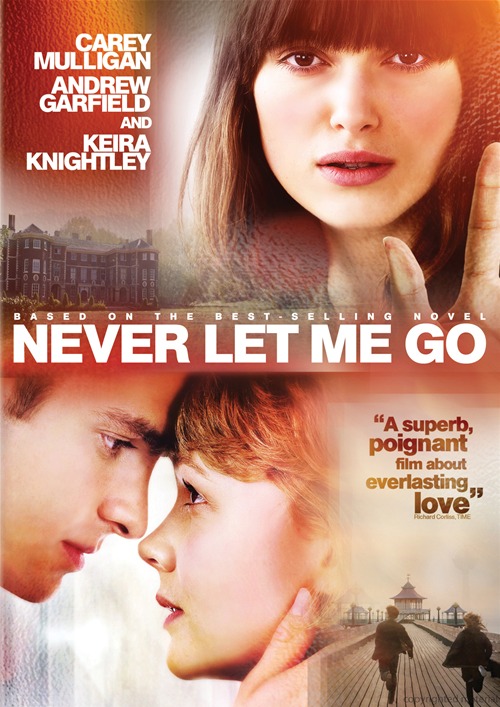 In Never Let Me Go, the adaptation of the novel by Kazuo Ishiguro (also writer of Remains of the Day), we see an alternate reality in which the average human lifespan is 100 years. We find out the reason for this good fortune at an English boarding school several decades earlier. The students are told that they are being raised to have their organs harvested when they reach young adulthood. The movie focuses on three of the children facing that premature demise (Carey Mulligan, Andrew Garfield and Keira Knightley), who are caught in a love triangle, and follows their love, hopes and dreams.
ClearPlay In Action!
Never Let Me Go was rated R for sexual situations and nudity. Cut by ClearPlay are scenes of lovemaking and a girl leafing through pornography. ClearPlay also cuts about 10 instances of language, and shortens a hospital scene of an organ being harvested. It's not the blood, however, that makes the impact in the hospital scenes, but rather the callous nature of the operations. Even edited, the grim subject matter is best suited for mature teens and above.
Will Never Let Me Go have a hold on me?…
Part science fiction (though only in premise), part drama and part romance, Never Let Me Go is an intoxicating look at a rather bleak premise. It raises questions about the morality of science, the arbitrary nature of existence, and the uncertain amount of time we have on this planet. And though it won't suit everyone's tastes, its methodical, artsy approach is captivating.
Marty Nabhan— ClearPlay Clone
Rated R for some sexuality and nudity.; 103 min; Directed By Mark Romanek