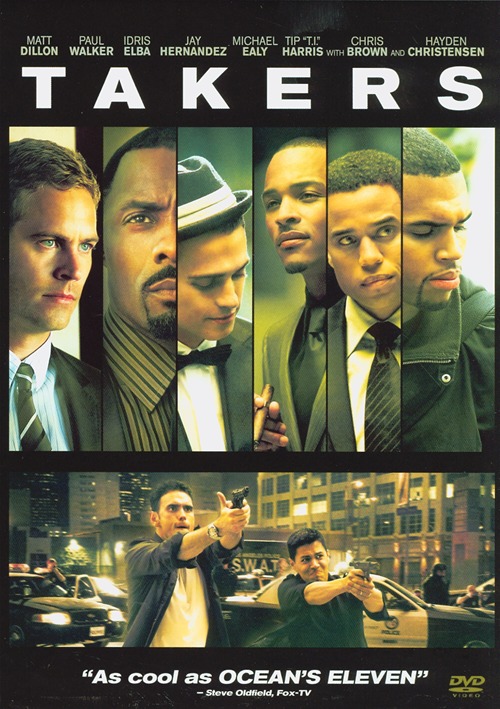 In
Takers
, group of upscale heist experts (played by Paul Walker, Chris Brown, Hayden Christensen and others) are approached by a former team member (T.I.) with a plan to rob an armored car. They agree to the job and begin preparing for it a la
The Italian Job
. Meanwhile, a hard-boiled cop (Matt Dillon), using clues from the gang's last bank robbery, starts closing in on their operation.
ClearPlay In Action!
There are about 120 instances of profanity cleaned up by ClearPlay in this caper film, along with a scene of sensuality and some of the bloodier violence. There is still a lot of gunplay, and though it's not graphic, it's profuse; the last 20 minutes is almost constant gunfire. Maybe more problematic is the tone. By following the criminals' plan and casting handsome, recognizable stars in the roles, the movie tends to glamorize crime. ClearPlayed, it's probably okay for mid- to older teens, but there's a pervasive feeling of, "What's the point?"
Will I be taken by Takers?…
Takers
borrows from films like
The French Connection, Pulp Fiction
and
The Italian Job
, but lacks the wit of any of those and pales by comparison. To someone who's never seen a heist movie, it's a passable actioner, but to fans of the genre, there are plenty of better choices with more style and substance than this one.
Marty Nabhan
Rated PG-13 for intense sequences of violence and action, a sexual situation/partial nudity and some language.; 107 min; Directed By John Luessenhop