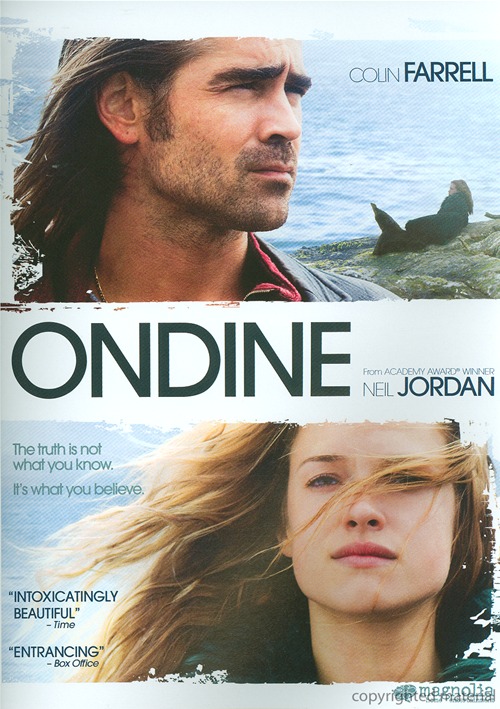 Near a seaside Irish community, a fisherman (Colin Farrell) with a sick daughter fishes a beautiful young woman out of the water with his net. When his luck begins to change for the better, he wonders if saving the young woman (Alicja Bachleda) was a simple twist of fate or if she might be a more magical sea creature giving him good fortune.
ClearPlay In Action!
Ondine
was rated PG-13 for "some violence, sensuality and brief strong language." The ClearPlayed version removes the handful of language incidents, but with the often strong regional Irish accents, it's sometimes hard to understand
any
of the words. A scene of implied lovemaking is trimmed, as are some scenes featuring ocean-drenched underwear. A few glimpses of blood from a car accident also appear to be shortened. Some tense moments may scare younger viewers, but they also may be put off by the pace, as well as the gritty realism of the setting.
Is Ondine a catch, or one that got away?…
Directed by Neil Jordan,
Ondine
is a strange mixture of seemingly magical occurrences set against a stark, harsh ambience. Those looking for a real life fairy tale may feel a decided lack of fantasy and sentiment. But the understated charm of
Ondine
is its grounded reality, where sweetness can be found in everyday hopes.
Marty Nabhan— ClearPlay Mer-man
Rated PG-13 for some violence, sensuality and brief strong language.; 111 min; Directed By Neil Jordan