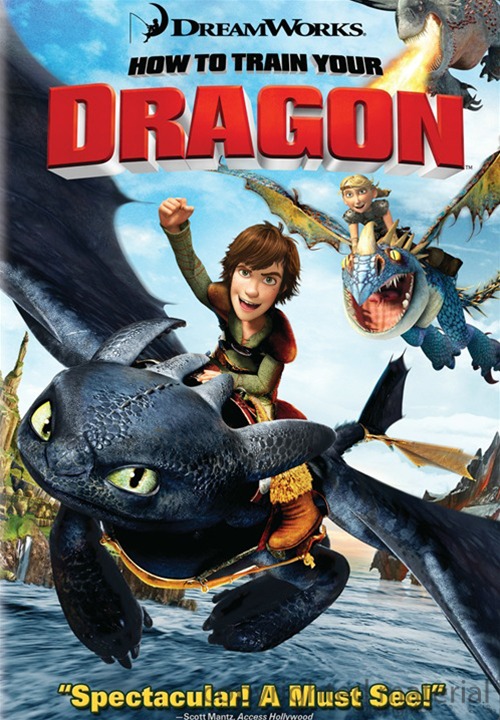 Young Hiccup lives among the rough and hearty Vikings, son of the beefy, manly chief. Unfortunately, he is skinny and tenderhearted and just can't fit in or join in fighting the waves of pillaging dragons that plague the village. When Hiccup befriends a wounded dragon, he discovers the dragons' secret nest and friendly nature and starts on a collision course with his mighty father who wants nothing more than to exterminate the troublesome beasts.
ClearPlay In Action!
This is an easy dragon ride for ClearPlay. The violence is cartoony and understated, and ClearPlay only cuts out a few minor language incidents.
Should I Ride This Dragon?…
I loved this movie! Pixar is the gold standard for computer animated filmmaking, and this DreamWorks production comes the closest I've seen to presenting Pixar-worthy storytelling and emotional depth.
How to Train Your Dragon
is witty and fun, an endearing coming of age story that both adults and children can enjoy. While not as artsy as
Wall-E
or
Ratatouille
, the kids will want to watch this one more than either of those films. A great ride!
Brian Fuller— ClearPlay BoneKnapper
Rated PG for sequences of intense action and some scary images, and brief mild language.;98 min; Directed By Dean DeBlois and Chris Sanders