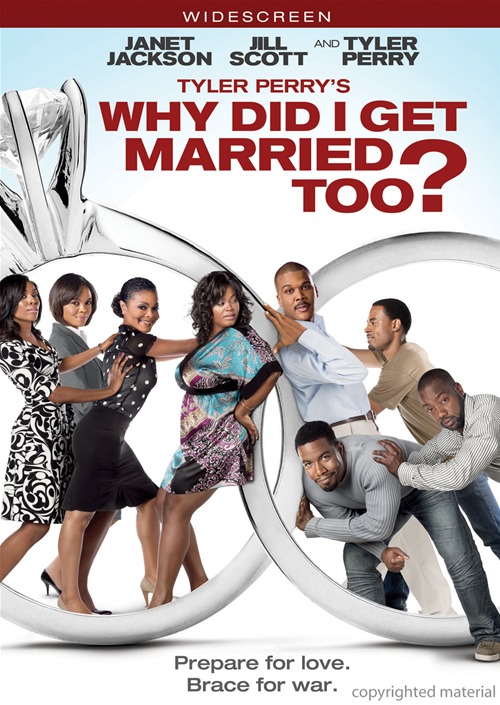 When four couples get together for a retreat in the Bahamas, a good time turns into an emotional train wreck as secrets, rivalries, and good old-fashioned marital problems come out of the woodwork. A sequel to Tyler Perry's
Why Did I Get Married,
this follow-up story further explores the relationships and troubles of married couples.
ClearPlay In Action!
ClearPlay trims out the film's language and sensuality, making it more comfortable to watch. It is a story for adults, covering mature themes such as infidelity, sexuality, substance abuse, and physical abuse.
Should I Watch This Movie Too?…
Not having been impressed by some of Tyler Perry's previous work, I was surprised to find that this movie actually had some gripping emotional drama. Janet Jackson in particular gives a solid performance as a wife in a particularly troubling situation. Unfortunately, these gripping scenes are undermined by ones that are flat and cheesy and then utterly betrayed by a total cop-out brick of an ending. Tyler Perry fans and those that can shrug off the shortcomings should give it a go.
Brian Fuller— ClearPlay Marriage Counselor
Rated PG-13 for thematic material including sexuality, language, drug references and some domestic violence.; 121 min; Directed By Tyler Perry