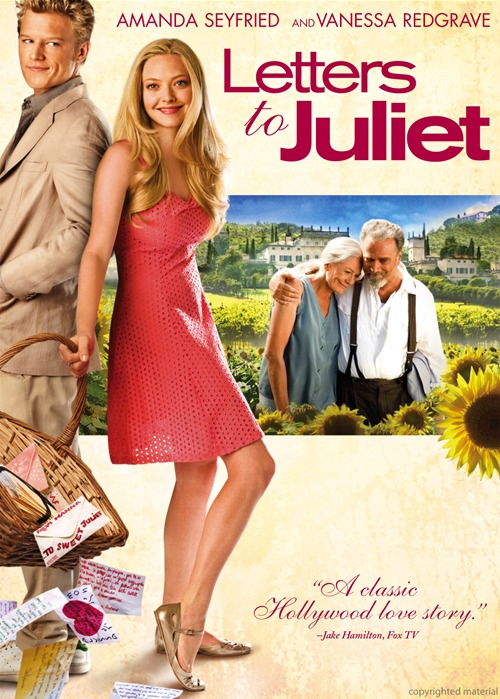 In
Letters to Juliet
, Amanda Seyfried plays Sophie, a girl who seems to have it all: She&rsqui;s got a good job as a fact-checker for a publisher; she's engaged to be married; and she's going to Italy with her fiancé for a pre-honeymoon honeymoon. But she wants to be a writer, not a fact checker; her fiancé is more passionate about food than about her; and in Italy, she meets the "Secretaries of Juliet," a group of women who answer letters that the lovelorn write to Shakespeare's fictional heroine. Sophie discovers a 50-year-old unanswered letter and writes a response that brings an older woman (Vanessa Redgrave) back to Italy to seek the love of her life. The resulting adventure is one of romance and self-discovery.
ClearPlay In Action!
You'll still want ClearPlay for
Letters to Juliet,
even though the movie's PG rating is only for "brief rude behavior, some language and incidental smoking." There are short discussions of "making love," about 10 instances of language, and a few shots (like a man making an obscene hand gesture) that are happily cut in the ClearPlayed version.
Is Letters just romance 'by the numbers'?…
Okay,
Letters to Juliet
is schmaltzy, cloying and sentimental, as well as being largely predictable. But Amanda Seyfried exudes such sincere charm, it's hard not to surrender and go along for the ride. Redgrave is wonderful, and the Italian scenery is pretty dazzling as well. All in all, a sweet journey.
Marty Nabhan— ClearPlay Romeo
Rated PG for brief rude behavior, some language and incidental smoking.; 105 min; Directed By Gary Winick