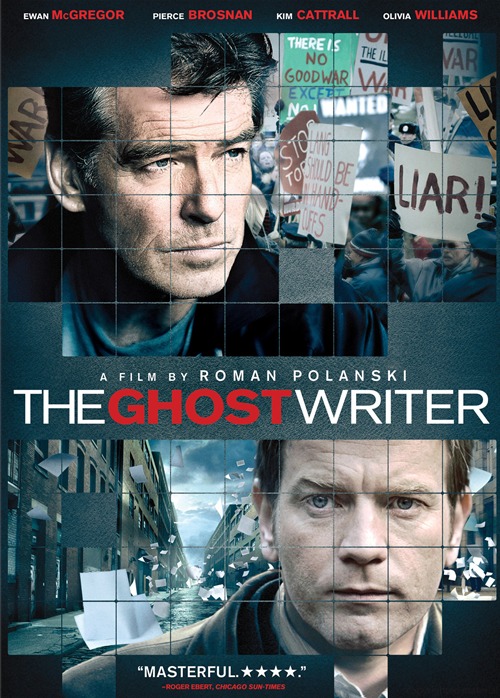 In
The Ghost Writer
, Ewan McGregor plays a writer who gets the job of a lifetime, to write the memoirs of Britain's ex-Prime Minister (Pierce Brosnan). The job opens up because the former writer has drowned. The suspense builds as the new "Ghost" begins to uncover proprietary information that could be damaging and dangerous, to others and himself.
ClearPlay in Action!
The Ghost Writer
is rated PG-13 for "language, brief nudity/sexuality, some violence and a drug reference." The 40 or so instances of language are cut from the ClearPlayed version, as is the brief scene of implied intercourse. The movie's themes may be over the heads of younger viewers, and its deliberate pace could alienate others who are poised for action.
Will I be spooked by The Ghost Writer?…
The Ghost Writer
, directed by Roman Polanski, feels like vintage Hitchcock, even down to Alexandre Desplat's Bernard Hermannesque score. The tension builds slowly as the ghost writer, in over his head, witnesses the crumbling structure of power from the inside. A terrific supporting cast (Kim Cattrall, Tom Wilkinson, Eli Wallach, Olivia Williams, Timothy Hutton, and James Belushi), moody direction, and spellbinding cinematography add to the overall feeling of doom.
Marty Nabhan— ClearPlay Poltergeist.
Rated PG-13 for language, brief nudity/sexuality, some violence and a drug reference.; 128 min; Directed By Roman Polanski