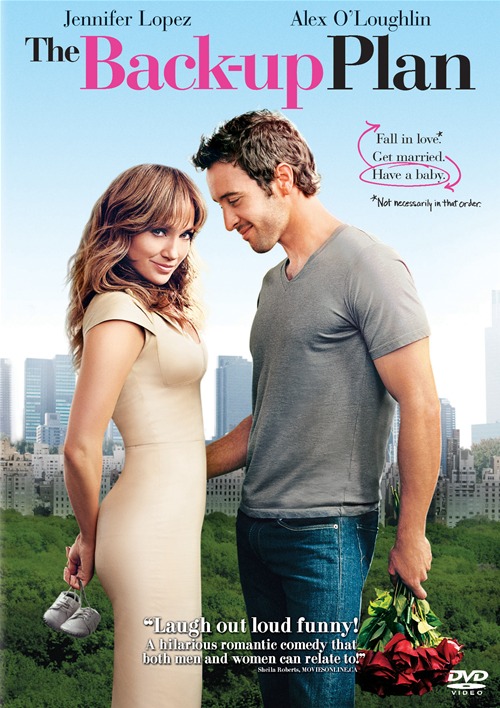 Zoe (Jennifer Lopez) really, really wants a baby. The hunt for Mr. Right has turned up no likely candidates for a serious relationship, so she opts for artificial insemination to start her family. Just as she gets pregnant she runs into super charming studly spontaneous funny hunk muffin Stan, played by that one vampire guy from the cancelled
Moonlight
TV series. He's THE ONE! She falls in love. He falls in love. She must confess that she is pregnant. He confesses that he has a hard time with that. Will their fledgling relationship survive?
ClearPlay in Action!
This movie portrays premarital sex, has language a-plenty, and throws in some crude gags and sexual talk. ClearPlay trims all these out nicely, but there is no avoiding the sexuality and questionable morals in the film. Not recommended for the young or impressionable.
Should I Go to My Back-up Plan?…
I'm not sure I would call this a romantic
comedy
. The writers had clearly run out of funny material before they were asked to write this script, so we're left with a story of 21st century romance that drags along. If
The Back-up Plan
were a can of chili, it would be on the bottom shelf with a black and white label that read "Mild." Jennifer Lopez and Alex O' Laughlin are charming and do their best with the weak material, but I would only recommend this to die-hard romcom fans.
Brian Fuller— ClearPlay Back-up Back-up Plan Planner
Rated PG-13 for sexual content including references, some crude material and language.; 106 min; Directed By Alan Poul