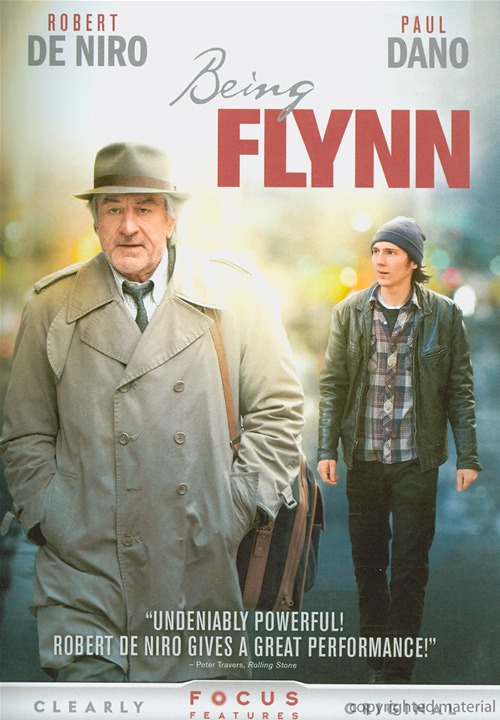 In Being Flynn, Paul Dano plays alienated writer Nick Flynn, a brooding poet haunted by his mother's death and his father's seeming self destruction. Though abandoned by his father 18 years before, Nick is sought out by his dad (Robert De Niro) and has to cope with feelings he had long since buried while trying to make sense of his own life.
ClearPlay In Action!
More than a hundred profanities, about half of them F–words, are edited from the ClearPlayed version of Being Flynn. Also cut are several scenes of implied intercourse, and some male "locker–room" nudity. The movie covers some serious subjects — homelessness, suicide, addiction, insanity — and it's not what you would call family-friendly. Kids, and plenty of adults, may get anxious waiting for the story to kick in.
Does Flynn find the meaning of life?…
The overall tone of Being Flynn is somewhat downbeat. Based on a true story, the movie follows characters who are often unsympathetic, and enters a world that is often seedy. But if you're in the mood for a dose of reality, you'll find some pretty great performances and a father–son relationship that is challenging and cathartic, warts and all.
Marty Nabhan—ClearPlay Novelist–In–Waiting
Rated R for language throughout, some sexual content, drug use, and brief nudity; 102 min; Directed by Paul Weitz