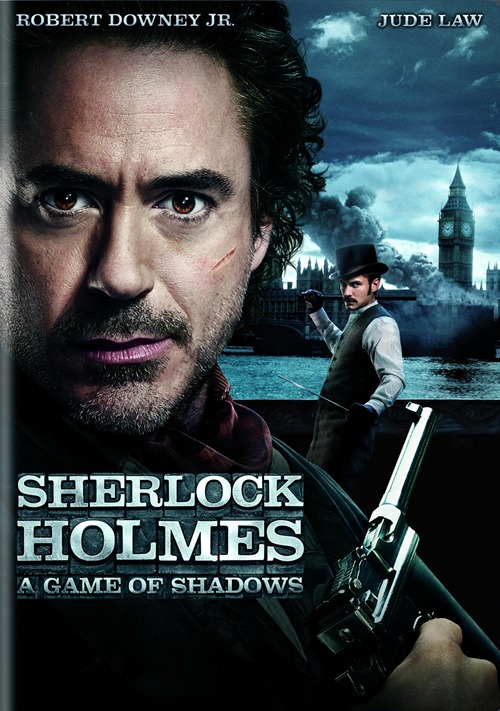 Sherlock Holmes returns for a second installment of super sleuthing, Robert Downey Jr. reprising his role as the famous detective with a mind and awareness like no other. In Game of Shadows, Sherlock squares off against his arch nemesis, Professor Moriarty, who is behind a mysterious string of bombings. With his trusty — though often reluctant, — sidekick, Dr. Watson, Sherlock must unravel Moriarty's end game before it's too late.
ClearPlay In Action!
ClearPlay filters out some fairly minor language issues, including a few blasphemous exclamations. With filters on full, there will be some skips and jumps in some of the action sequences, but the overall gist of things isn't too hard to follow. With filters, the film would be appropriate for teens.
Should I Join this Shadowy Game?…
As with the first movie, Robert Downey Jr.'s quirky take on the storied detective, along with his chemistry with Dr. Watson, make the film fun to watch. I found this sequel more polished and enjoyable than the first, with plenty of humor, action, and dazzling leaps of deduction to keep things entertaining. While some Sherlock Holmes purists may object to the addition of some action hero elements to the reimagining of the character, it's nice to see the rebirth of this historic franchise.
Brian Fuller—ClearPlay Moriarty Hunter and Gypsy Pony Rental
Rated PG-13 for intense sequences of violence and action, and some drug material; 129 min; Directed by Guy Ritchie