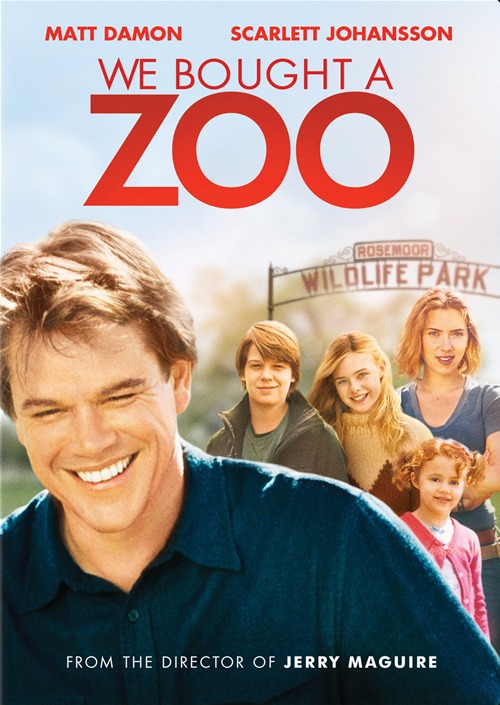 As a family struggles to cope with the death of its mother, dad (Matt Damon) relocates himself, his son and his daughter to an 18–acre spread … that happens to have a zoo on it. Knowing nothing about zoo life, the family depends on the motley staff that runs the place, including the lovely zookeeper (Scarlett Johansson). While this might sound terribly predictable, writer/director Cameron Crowe's steady direction infuses the movie with charm and funny moments.
ClearPlay In Action!
In We Bought A Zoo, a troubled boy draws and paints several gory pictures that are potentially disturbing. ClearPlay cuts about 20 instances of mild profanity. Some of the animal action could be too scary for younger viewers (snakes on the loose, an incident with a grizzly bear, etc.), but the movie is geared toward the whole family.
Is there enough animal magnetism to propel this Zoo?…
As cheesy as the title is, We Bought A Zoo is an unexpected delight. Damon's star power helps lift the fable–like plot (based on a true incident), and Crowe's wit and storytelling skill provide some rich characters and believable conflicts along the way. You don't have to be an animal lover — or a kid — to enjoy this menagerie.
Marty Nabhan– ClearPlay Zoologist
Rated PG for language and some thematic elements; 124 min; Directed by Cameron Crowe