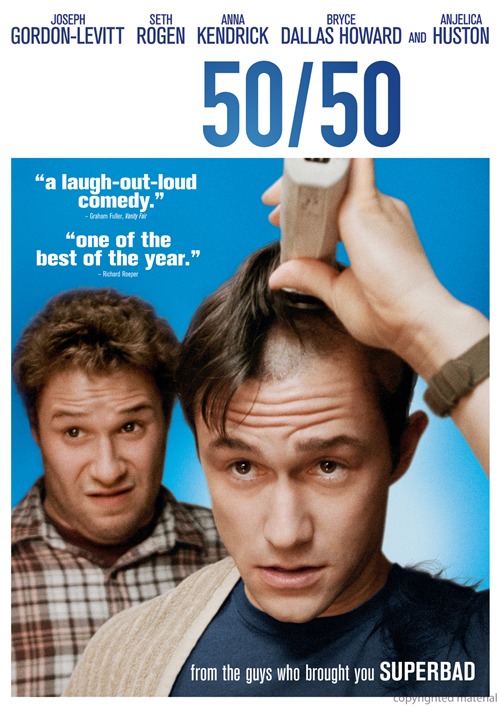 When Adam (Joseph Gordon-Levitt) discovers he has cancer with a 50/50 survival rate, he finds that those around him have more trouble dealing with the illness than he does, including his best friend Kyle (Seth Rogen), girlfriend (Bryce Dallas Howard), and mom (Anjelica Huston). As he progresses with his treatment, he finds himself sinking more into despair, despite the efforts of a newbie therapist (Anna Kendrick) to help him through the process.
ClearPlay In Action!
R–rated language and crude humor abound in
50/50
. The ClearPlayed version surgically removes an explicit sexual scene, as well as more than 130 profanities and lewd references, including nearly 60 F-words. While some of Adam's and Kyle's relationship is lost in the cutting, what emerges is a great serio–comic treatment of a powerful friendship, and the imminent tragedy of disease. Drug allusions and the intensity of the subject matter aren't well suited to a younger audience.
What are my odds of liking 50/50?…
There aren't a whole lot of cancer comedies to choose from, but
50/50
might be the cure for what ails you. Gordon–Levitt and Rogen make a great team, and the story — loosely based on real–life events of the writer — successfully walks a fine line between comedy and drama. The prognosis: one of the best and most moving comedies of the year.
Marty Nabhan—ClearPlay Oddsmaker
Rated R for language throughout, sexual content and some drug use; 100 min; Directed by Jonathan Levine