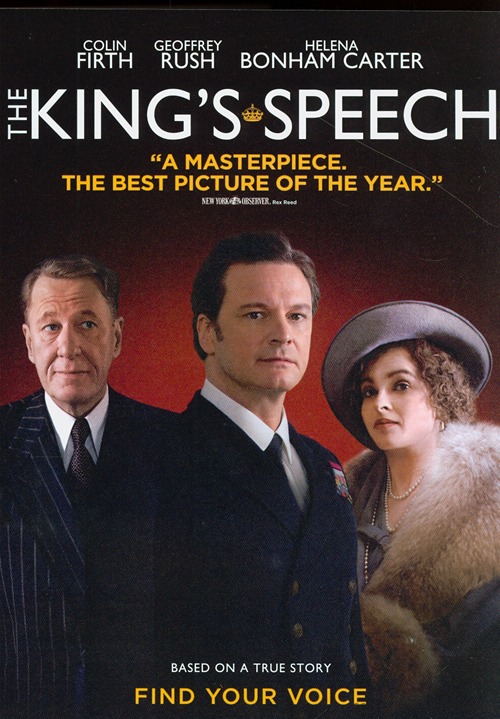 Prince Albert, the Duke of York (Colin Firth), stammers. He's tried every kind of treatment and any number of doctors to overcome the problem to no avail. Under pressure from his father, King George the Fifth, and after several embarrassing public speeches, he finds Lionel Logue (Geoffrey Rush), a speech therapist who helps him to manage his difficulties and find the confidence to confront his escalating responsibilities.
ClearPlay In Action!
The King's Speech
would be a tame PG were it not for one scene where Lionel tries to help the Duke overcome his halting speech by having him use swear words, which he wholeheartedly does for comedic effect. There is another brief reuse of the technique later in the movie, but other than that ClearPlay has very, very little to do.
Will I Be Speechless?…
The King's Speech
won Best Picture, Best Actor (Firth), and Best Screenplay at the Academy Awards and deservingly so. Based on a true story, this tale of one man's struggle against stammering in the face of immense pressure is engrossing, primarily because the director helps us feel Prince Albert's discomfort and shame so vividly. The characters are sharply drawn and fantastically acted, the dialogue is witty, and the story will touch a nerve for anyone who has had to face a crippling sense of inadequacy. Recommended!
Brian Fuller— ClearPlay Speech Therapist
Rated PG-13 for language. (edited version); Originally Rated R for some language. (our DVD is rated R); 118 min; Directed By Tom Hooper