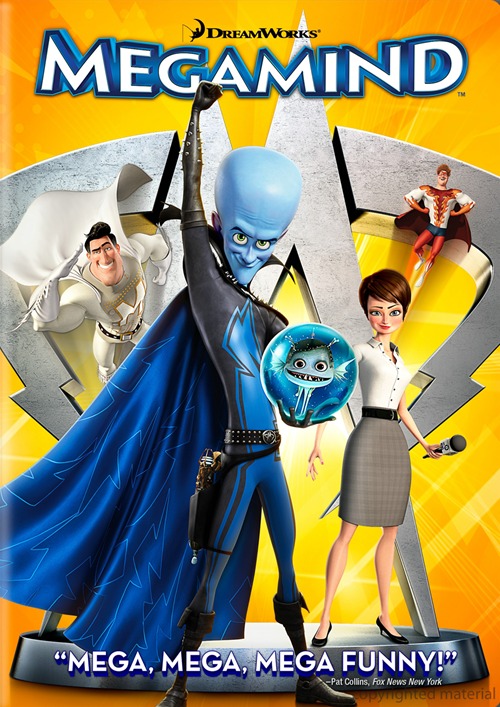 The evil Megamind and the hero Metro Man are locked in an eternal struggle for Metro City, Metro Man always getting the upper hand. One day, Megamind is completely stunned when his plot to kill Metro Man actually works. When the flush of victory wears off, he finds his life pointless and boring. To give himself purpose, he creates a new superhero to be his nemesis, but something goes horribly wrong, and he finds himself in an awkward position: trying to save the city.
ClearPlay In Action!
ClearPlay's main job is to filter out a few instances of mild language and some religious exclamations. Filtered,
Megamind
is appropriate for all audiences.
Is This A Mega Hit?…
Megamind
is an amusing film at times, but it comes off a little flat, odd considering the comedic talents involved (Will Ferrell, Tina Fey). The animation and artwork are well done, but the film doesn't approach the emotional depth of other recent animated offerings. Despite its shortcomings it is fun enough to watch at least once, and has more than one chuckle-worthy moment.
Brian Fuller— ClearPlay Man!
Rated PG for action and some language.; 95 min; Directed By Tom McGrath