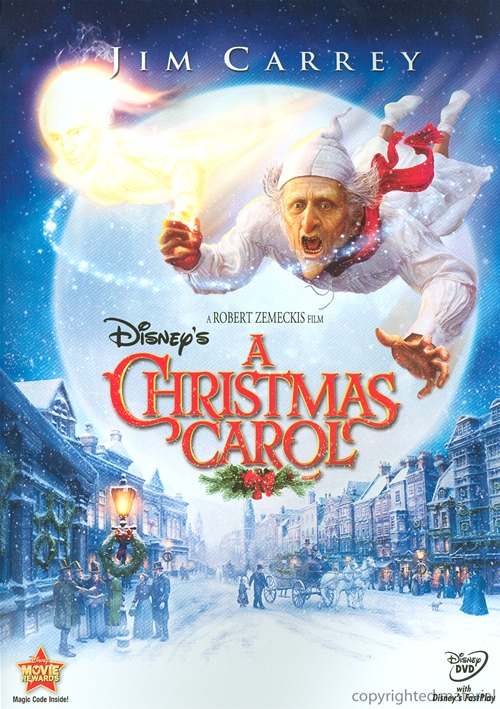 Jim Carrey gets to take a crack at the age–old story as Ebenezer Scrooge, literature's (and cinema's) most famous Christmas curmudgeon, this time getting an animated treatment similar to
The Polar Express
. Scrooge hates Christmas because of the distraction it brings to his business and his opportunity to earn a buck. His attitude gets an adjustment on Christmas Eve when he's visited by the ghost of his former business partner, as well as three other spirits (Christmases Past, Present and Yet To Come). The visits give him insight into his life and what's really important.
ClearPlay In Action!
While the MPAA gave this largely family–friendly version of A Christmas Carol a PG rating for scary images, ClearPlay does most of its work with language, cutting about 10 to 15 mild obscenities and religious exclamations. Although some of the plot elements are unsettling, most family members should get a kick out of this version.
Should Disney's A Christmas Carol get coal in its stocking?…
This new version may have you scratching your head as it seems superficially to add nothing to the familiar tale, sticking pretty closely to the story. But kids will love the ghosts (mostly Christmas Present), as well as the visual tricks of Scrooge being transported from one place to the other, especially designed for optimum 3-D effect. All in all, it's not a bad way to introduce younger viewers to the Christmas classic.
Marty Nabhan— ClearPlay "Bah, Humbug!" Department
Rated PG for scary sequences and images.;98 min; Directed By Robert Zemeckis