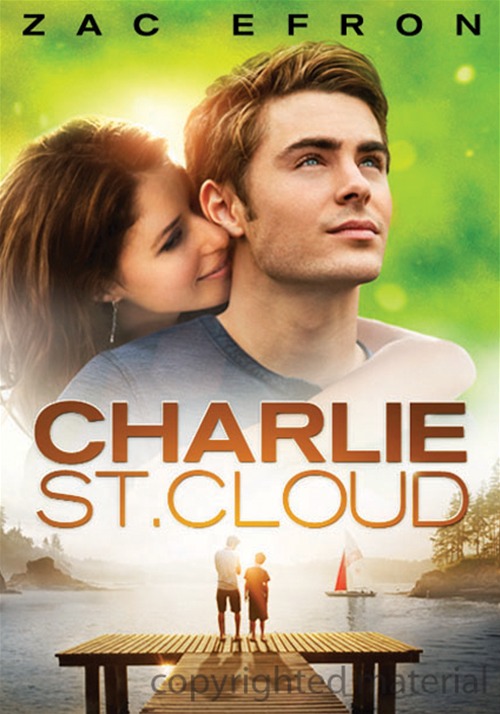 Young Charlie St. Cloud (Zac Efron) has it all: good looks, a college scholarship, tremendous sailing ability and a close relationship with his little brother. It's all lost in a single moment (except for the good looks), and four years later, Charlie is a broken man working at a cemetery. With Charlie's prospects gone, and his mental state hanging by a thread, is it still possible for him to rally his senses for a shot at redemption?
ClearPlay In Action!
Charlie St. Cloud is rated PG-13 for "language including some sexual references, an intense accident scene and some sensuality". The ClearPlayed version cleans up about 15 instances of language, including some rude talk, and trims an intimate moment shared between Charlie and a girl. A plot turn or two may be disturbing to a younger audience, but the story is appropriate for young teens and older.
Is St. Cloud star–kissed, or should I just say 'Sorry Charlie'?…
While critical reception was rather lukewarm, I liked this tale of a character in flux. Efron is a better–than–average young actor, and I found his crisis to be believable and interesting. If you're feeling adventurous, give it a shot, as Charlie St. Cloud is a bit more internal, as well as a bit more heartfelt, than typical teen dramas.
Marty Nabhan— ClearPlay Wave Watcher
Rated PG-13 for language including some sexual references, an intense accident scene and some sensuality. ;99 min; Directed By Burr Steers