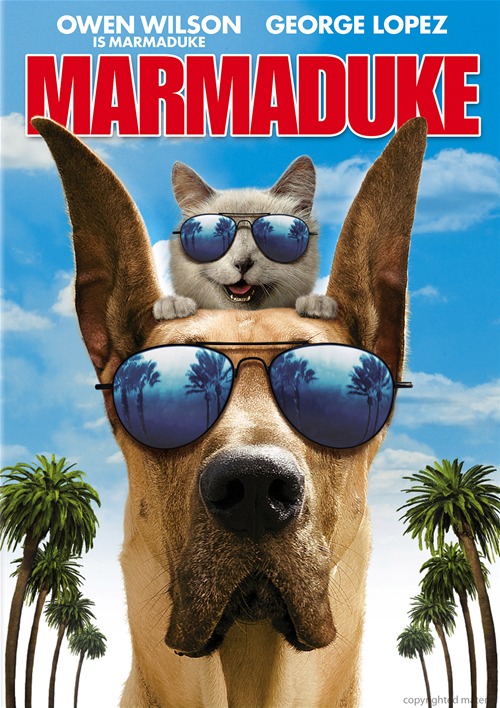 In
Marmaduke
, the title dog (voiced by Owen Wilson) gets "a new leash on life" when his owners move from Kansas to sunny Orange County. Once there, the child-like Great Dane encounters likable mutts, snobbish purebreds and plenty of silly adventures involving dog parks, dance-arcade games and surfing.
ClearPlay In Action!
You might think ClearPlay could relax and take the evening off when you watch
Marmaduke
, but that's not the case. Movies like this are why you got ClearPlay in the first place. Happily, gratuitous jokes about bodily functions are the main casualties, as references to gas and other scatological humor are excised (about 5-10 instances). Although the ClearPlayed version is okay for all members of the family, make no bones about it:
Marmaduke
is strictly for kids.
Is Marmaduke a tasty treat or does it just go to the dogs?…
If you can sit through it, there are a couple of funny bits. But mostly, it's filled with predictable pratfalls and repeated jokes. Kids will chuckle often, but my guess is you'll roll your eyes more often than you'll smile. The movie feels a lot like
Beverly Hills Chihuahua
, but with a much bigger protagonist.

Bigger isn't always better.
Marty Nabhan— ClearPlay Canine Crew
Rated PG for some rude humor and language.; 87 min; Directed By Tom Dey