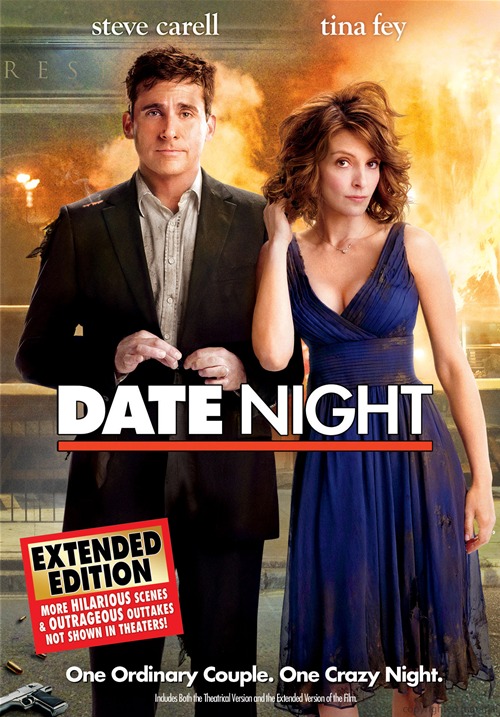 Steve Carell and Tina Fey play an ordinary suburban couple worried that their marriage may be sinking into middle-class predictability. In attempt to break the mold, they do something different on their regular date night, going into the big city for dinner. What begins as a small adventure turns into the ride of their lives, involving secrets, criminals, chases and some of the most powerful men in the city.
ClearPlay in Action!
Date Night
received a PG-13 rating for "sexual and crude content throughout, language, some violence and a drug reference." ClearPlay removes about 60 to 70 instances of crude language and profanity, and lewd references are toned down. An important scene takes place in a strip club, and while it still appears in the ClearPlayed version, it has been trimmed to lessen its offensiveness. Gunplay, peril, and a scene of girls in skimpy outfits may make the movie inappropriate for younger viewers.
Should I pencil in an appointment with Date Night?…
Though it's a bit uneven,
Date Night
has a lot going for it, including the appeal of Carell, Fey, and funny appearances by Mark Wahlberg, James Franco and Mila Kunis. Carell's and Fey's day-to-day challenges should ring familiar to most families, and when the couple is plunged into the seedy side of the city, the consequences are often very funny.
Marty Nabhan— ClearPlay Social Calendar Manager
Rated PG-13 for sexual and crude content throughout, language, some violence and a drug reference.; 88 min; Directed By Shawn Levy